The Cape Fear NC Chapter Leadership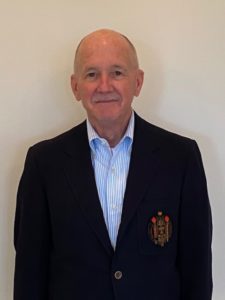 President Ray Decker '72          dax24@icloud.com     703-939-0202
Ray Decker was a proud member of the 24th Company and graduated with the Class of 1972. He served in the US Marine Corps – active and reserves – and retired after combat tours in Iraq and Afghanistan. After a 30 plus year civilian career in national security, Ray retired from the Senior Executive Service (SES) in 2013. Ray and his wife, Muffy, reside in Wilmington, North Carolina.

Vice President Paul Normand '74     paulnormand@mac.com     703-967-4401
A native of Kennebunk, Maine, Paul attended the United States Naval Academy graduating in the class of 1974.  He pursued a career in the submarine force serving on five submarines which included assignment as the first Commanding Officer of USS ALEXANDRIA (SSN757).  Paul served as a warfare commander on the GEORGE WASHINGTON Battle Group Staff and then as Commanding Officer of Naval Submarine Support Facility New London, Groton, CT, a submarine intermediate maintenance facility.  He completed his 28+ year career as the Executive Assistant to the Director of C4 Systems on the staff of the Chairman of the Joint Chiefs of Staff in the pentagon. Subsequently, Paul worked in the defense industry culminating in a 13-year career with General Dynamics Electric Boat.   Following retirement, Paul and his wife Gail moved to Leland, NC.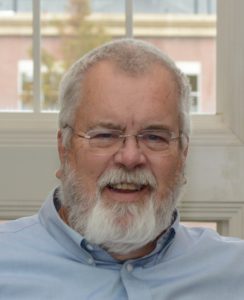 Secretary / Treasurer Steve Yandle '75     sryusna75@gmail.com     910-632-0870
Steve Yandle graduated with a degree in Mathematics and entered the nuclear-powered surface warship world where he served onboard the USS Eisenhower (CVN-69) from pre-commissioning until he left the Navy in 1980.  He then served in the Safety Department for one of the country's largest paper manufacturers before moving to Wilmington, NC in 1989.  He developed the safety and environmental regulatory programs for the only American site for one of Japan's largest chemical manufacturers and remained at the site to run the regulatory management programs when the site was sold to BASF until the site's shutdown in 2009.  He remained with BASF as a part of its inactive sites management programs until his retirement in 2016. He continues to live in Wilmington with his wife Peggy and is 'employed' full-time as a professional grandpa running the multi-faceted "Grandpa's Logistics and Transportation" company.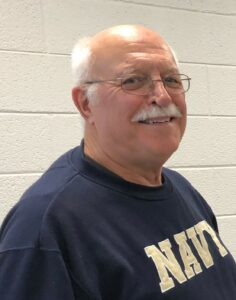 Board Member    CAPT Dave Scheu, Sr, USN (Ret) '67     2shoes@ec.rr.com          910.297.7202
A native of Milwaukee, WI, Dave was in 17th Company and on the varsity sailing team.  Upon graduation Dave was a surface warfare officer and, of his years on active duty, 16 ½ were in six ships, including USS NEW JERSEY (BB-62), and an afloat carrier group staff and 8 years at three ashore commands. Upon retirement in 1991, his second career was as the Executive Director of the Battleship NORTH CAROLINA (BB-55) located in Wilmington, NC, a position he held until his retirement in 2009.  Now fully retired, Dave and his wife Debbie remain in Wilmington and he supports her work as a theatrical costume designer.